CI Contacts Listing/Profile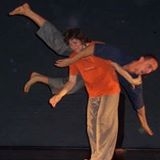 Sue Lauther
Location
Colorado Springs, Colorado
United States
Street Address
Colorado Springs 80907
CI Profile
Teaches Contact Improvisation since 89
CI events/jams organizing
Jams in Colorado Springs including at Colorado College
CI events/jams regularly attending
Jams and classes in Colorado Springs. Connected with Earthdance and Boston and Denver jam and a few in Boulder. Now online with Zoom and other formats. Let's dance.
First CI teacher/where
Karen Nelson. Alito. Eugene,OR.
Other important CI teachers/influences
Nancy Stark Smith Steve Paxton Cristina Turdo Lani Nahale Lisa Nelson Nita Little Rudolf Laban Martin Keogh Ione Beauchamp Alicia Grayson Communities around the world
Current CI projects
Denver Jam. Teaching at Colorado College. Ormao Dance Co.
Languages you speak/read fluently
English
Languages you speak/read a little
spanish, American Sign Language
Anything else you would like to communicate?
The more the merrier. Everyone is in. Let's dance.